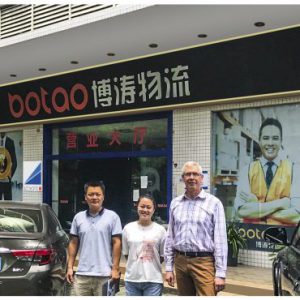 Since the middle of July, schwartz HTS has another service location. It was opened in Guangzhou and has 150 m² of available storage area, as well as office workspace.
Due to its central location near the motorway and airport, as well as a close cooperation with a logistics service provider, the required spare parts can be can be delivered to customers in the shortest possible time.
With this new location in southern China, schwartz HTS has extended its network to be able to provide the necessary services even more quickly to customers in the Asia Pacific region.