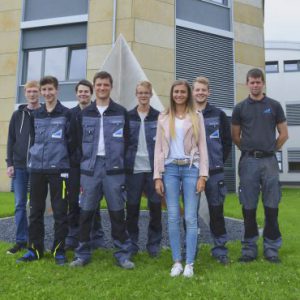 With the start of the training year, seven young people started their training with us on August 1st.
In the coming years, we will train them as industry mechanics, technical product designers, industrial clerks, warehouse logistic specialists, mechanical engineers and electrical engineers.
We wish our trainees every success and look forward to supporting them on their career paths.