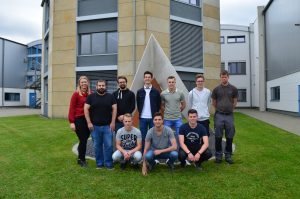 On August 1st, our apprenticeship year also started and seven young people commenced their apprenticeship at schwartz GmbH.
Among them, three industrial clerks and three industrial mechanics. Two within the framework of a dual study program in cooperation with the Aachen University of Applied Sciences, a Business Administration Practice Plus student and a Mechanical Engineering Plus student. In addition, a trainee started his apprenticeship as an IT electronics technician, available for the first time at schwartz GmbH
We are pleased to welcome the new trainees and wish them a great start in their professional lives!