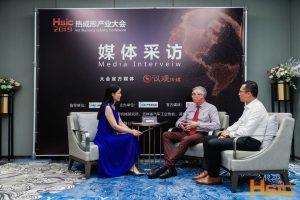 On 22 – 23 August, the HSIC China 2019 annual conference took place at the Soal Hotel in Shanghai. The event was attended by a total of 312 guests and 32 exhibitors from ten countries and comprised technical presentations, formal talks and media interviews.
schwartz Asian representatives delivered a paper entitled 'schwartz Thermo Printer – Leading Technology of Heat Treatment for Partial Hardening'. Both the lecture and our booth highlighted schwartz product innovation, the latest technologies, and details concerning specific application areas.
We look back on a successful conference that brought many interesting meetings.