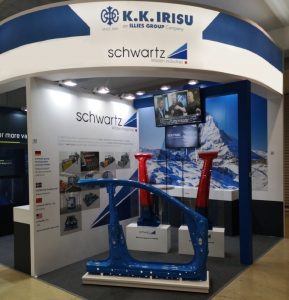 From January 15 to 17, schwartz was represented as an exhibitor at the Automotive World 2020 trade fair in Tokyo, Japan.
Automotive World is the world's largest exhibition for advanced automotive technology, consisting of six trade fairs that are specialized in the automotive sector. The trade fair impressed with its specialist audience and exhibitors from all over the world.
We can thus look back on a successful trade fair with many interesting face-to-face meetings and look forward to being represented again as an exhibitor next year.