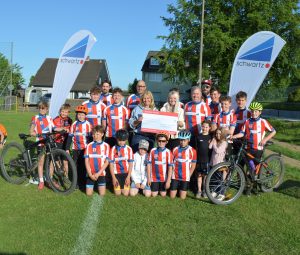 In bright weather, the 6th schwartz MTB Challenge took place on Saturday.
Every lap ridden increased the amount donated by the schwartz group. Approximately 250 participants cycled an amount of 2,500 euros. The proceeds will go to the Kalltalschule Lammersdorf to finance a circus project.
Many thanks to the numerous participants as well as helpers who took part in the action of the TuS Lammersdorf and the schwartz group!